20. Self-Publish a Book on Amazon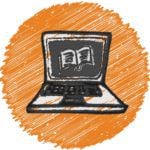 Have you ever thought of writing a book, but didn't know where to get started? All the publishing nonsense, editing, and formatting, marketing, etc.?
With Amazon, you can self-publish a book fairly easily, and really make money from it. There are some simple and inexpensive guides to help you write your book AND have it generate consistent income.
Here's the secret sauce: If you can launch your book and get a few hundred sales in the first week, Amazon will take over and start promoting it for you. This way you can make some real money from it. It's actually easier than it sounds, but we'll get to that in a minute.
Here are a few tips for writing a book:
Validate the book by giving a survey to friends, an email list, and/or survey sites like PickFu. By validating your idea before you write the book, you'll improve the odds of people willing to buy your book (and you're not wasting your time by writing it.)

Create an outline and stick to it if possible.

Set aside at least 30 minutes to an hour each day to write.

Format the book according to

 Amazon's standards.
Once the book is written and formatted, you can head over to KDP.amazon.com. Log in with your Amazon account, then under "Create a New Title", select "Kindle eBook."
Here's a good strategy for your book's launch week (to get 100+ sales):
Set the price at 99 cents for the first week.

Run a 99 cent promotion with sites like Buck Books and Robin Reads.

Post a book excerpt on a relevant subreddit and link it to your book page at the end.

Post 1-2 guest posts during the launch week that link back to your book page.

Blast your email list multiple times.

By the end of the week, hopefully, your book has eclipsed the top 5,000 or 10,000 overall paid ranking. From there, raise the price to $2.99, and continue raising the price $1 at a time every few days until it stops selling (then, lower it back by a dollar). This will tell you the optimal price for your book.
(Here's a case study of a book that used this strategy to launch successfully and consistently bring in $3-$4K a month in profit.)
Freelance Writing
If you're skilled in words instead, you might become a freelance writer. So long as you've got an internet connection and the perfect keyboard, you can contribute blog posts and, eventually, become a thought leader in whatever industries you're writing for.
It helps if you've got a special area of interest or expertise, so your employers will know you're qualified to comment on certain topics. However, the most important factor will always be your writing. Can you write clearly? Do you take the time and effort to really understand what you're talking about? Are you appealing to the right readers?
If you're confident in your writing skills, then this online business idea is ideal.
Ebook Writing
If company blog posts aren't your style, then you might consider writing and publishing ebooks instead. With Amazon and other websites around, self-publishing has never been easier than it is today. If you think you've got something interesting, useful, and worthwhile to say—and if you believe other people will think so, too—then writing ebooks could become a lucrative business.
Why is that?
It's simple: the costs of publishing a physical book are much higher. With ebooks, you don't have to design, print, or ship your hard work. Just write, market, publish, and sell—to anyone in the world. Plus, since you're publishing the book yourself, you receive a larger cut of the profits when the ebook takes off.
Of course, you will have to learn how to format an ebook correctly, pay for editing and cover design services, and figure out an effective marketing strategy—but luckily, there's plenty of examples to learn from.
Wrapping Up…
Choosing a business is totally a personal decision. You may find a lot of other possibilities, but coming up with some small business ideas that yield higher profits is little tricky. So, choose your passion from the above list and turn your dream into reality.